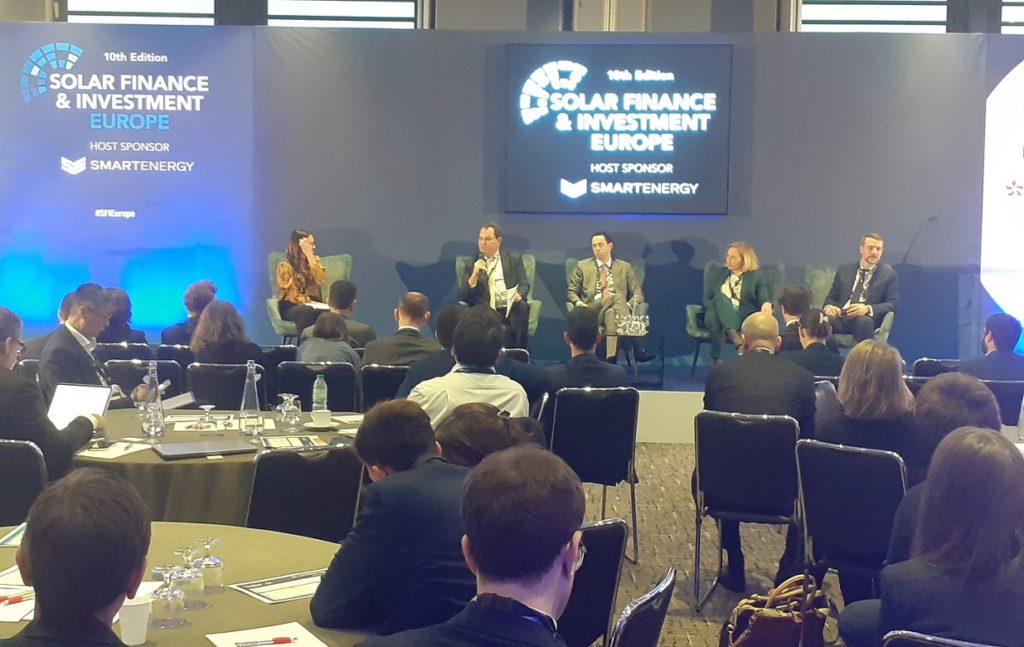 Solar investors say Europe is a competitive market for PV manufacturing and could compete with the U.S. Inflation Reduction Act (IRA) as ESG and energy security concerns drive capital to the continent. thinking about.
speak at 10th all year Solar Finance & Investment Europe event, sponsor PV Tech Aldo Beolchini, Managing Partner and Chief Investment Officer at NextEnergy Capital, a solar media publisher in London, said: that is cost competitiveness. The problem is that today there is no supply chain in Europe. "
Global PV production is now overwhelmingly dependent on China, and the mounting pressure to undermine this dominance is starting to encourage investment elsewhere, but so far , its introduction in Europe has been relatively slow. "With this level of concentration, obviously the industry cannot thrive in the long term. It's not healthy," he said Beolchini.
"In a continent that has an ambitious goal of installing 60GW of solar each year, it makes no sense to have manufacturing capacity at near zero."
The EU recently announced a Green Deal industrial plan aimed at boosting the EU's renewable energy manufacturing capacity by streamlining the permitting and financing process. The plan is positioned as a direct response to both the urgency of entering the renewable energy market since the outbreak of war in Ukraine and the IRA, responding to calls from industry representatives for stronger support for domestic production. it is continuing.
At the same panel, CEO of Glennmont Partners Joost Bergsma said, "Europe is very competitive." He emphasized that the traceability of his supply chain is a key concern for investors, and goes beyond broader concerns about energy security and competition.
Allegations of forced labor in Chinese PV factories have had a major impact on global supply networks, and the United States has introduced the Uyghur Forced Labor Prevention Act. Bergsma hinted that pressure from investors to secure his chain of supply ethically traceable would shift the focus away from China. manufacturing base.
He added: "Europe has united to create a world-leading investment arena. Investment and money are the oxygen of the energy transition."
Earlier this month, a coalition of European photovoltaic industry stakeholders said legislation and financial facilities could revitalize the industry and bring multi-gigawatt wafer production online in the next five years, citing upstream I asked for greater support for manufacturing.
"It is globalization as a whole that has gone too far, and it is important to have the ability to regain some capacity, if only for the sake of diversification."